Hello, my name is ___.
Names have always mattered in politics. But now, name *pronunciation* can mean more than meets the ear.
Issue #2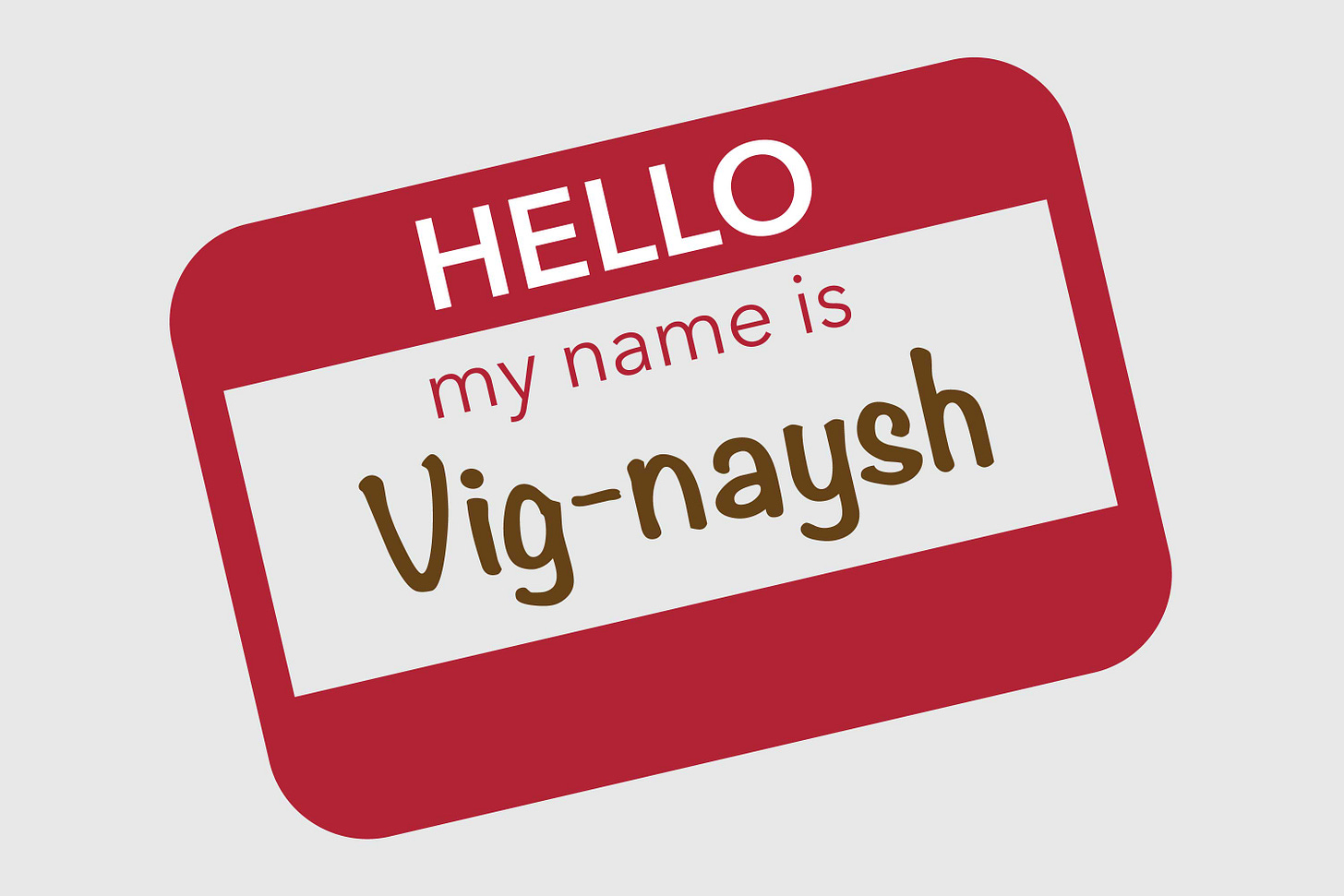 Hi all —
So great to hear from so many folks about this newsletter. Thank you for subscribing.
Red, White and Brown first launched on Medium back in 2016 before the previous presidential election and was re-focused in 2018 with renewed vigor to spark conversations about culture and politics in the United States through the lens of South Asian American race and identity. Now in 2020, please tell your friends and family to subscribe to this newsletter and follow the latest posts on Medium.
Last Friday, Georgia Sen. David Perdue blatantly mispronounced Sen. Kamala Harris' first name at a campaign rally for President Donald Trump: "Kamala? Kamala? Kamala-mala-mala? I don't know. Whatever." It reeked of racism and "othering."
As the condemnations came one by one, pretty soon, politicians, celebrities and Brown folks everywhere started sharing stories about their own name origins across social media with the hashtag #MyNameIs. I also reached out to Perdue's campaign staff to ask about the incident. They responded with a not-surprising denial: "Senator Perdue simply mispronounced Senator Harris' name, and he didn't mean anything by it."
Well, the microaggressions around name pronunciation — which come from all sides of the political spectrum — are all too real for many of us Americans. I'll never forget the time a news executive recommended I shorten my first name. I love my nicknames, but really? My 12-letter last name on the other hand…
Please share your feedback about issues you'd like to talk about. We're always listening: Email redwhiteandbrownmedia@gmail.com or send a WhatsApp message to 646–481–3221.
Thanks for joining the conversation,
Vignesh Ramachandran (@VigneshR)
Co-founder of Red, White and Brown Media
---
Brown Numbers
72%
That's how much of the Indian American electorate plans to vote for former Vice President Joe Biden, compared to 22% for Trump, according to a new YouGov poll. But, as we learned in 2016, not all voters will admit to pollsters they support a specific candidate — so who really knows. Some Indian Americans believe Trump is more pro-India — even though it could be more perception and a perceived closeness than tangible policy. But U.S. voters generally care more about domestic issues, and many Indian Americans say they believe the Republican Party is currently intolerant of minority groups here at home, according to new research: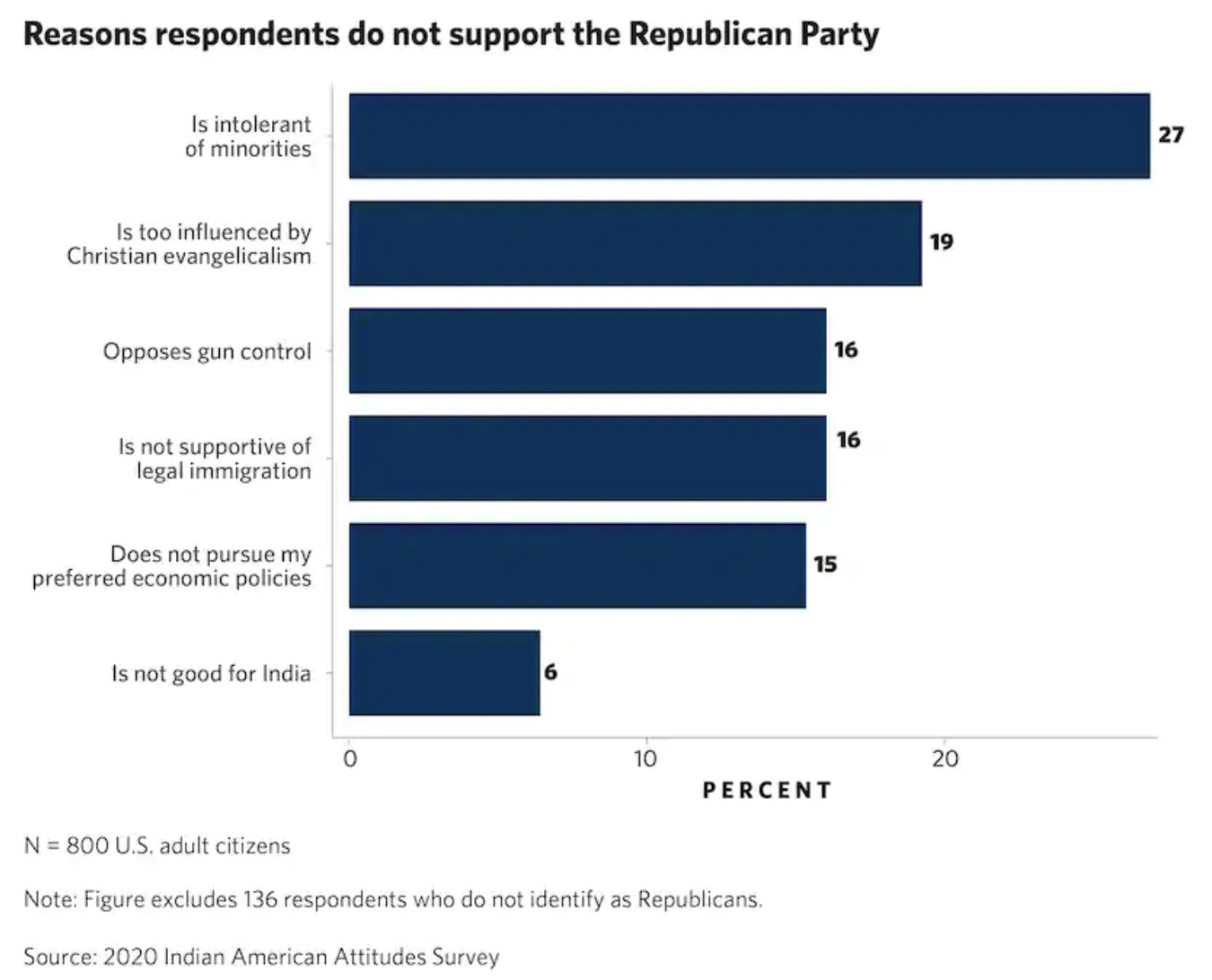 538
That's how many electors the United States currently has. The statistics gurus at aptly named FiveThirtyEight have created a handy interactive map where you can choose which states go Trump or Biden and how that would change the election forecast.
$10 Million
That's how much the Indian American Impact Fund (IMPACT) has raised in just three months for Indian American candidates running for public office this year.
---
Brown People
---
New From Me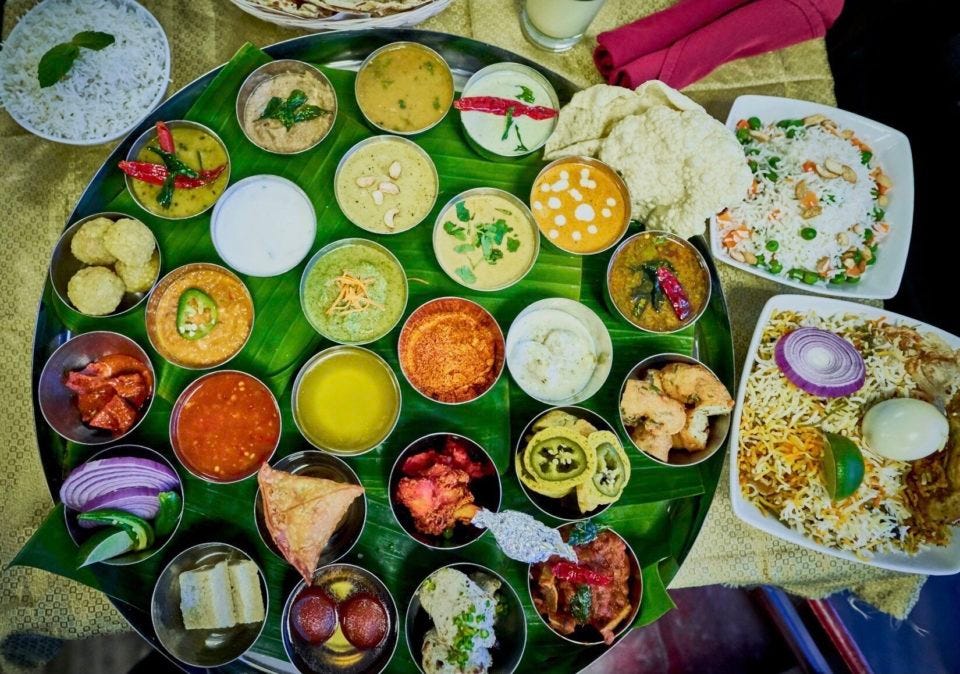 Dive Into Denver Metro's South Indian Food Scene
In my Colorado hometown, there are several spots that serve specialties from India's southern regions, like dosa, idli and coconut-infused curries. It was fun to talk to Kishori Parikh (or "Kishori Aunty" as many of us know her), who ran one of Denver's most legendary South Indian spots in the 1990s — Maruti Cafe.
READ MORE at 5280 Magazine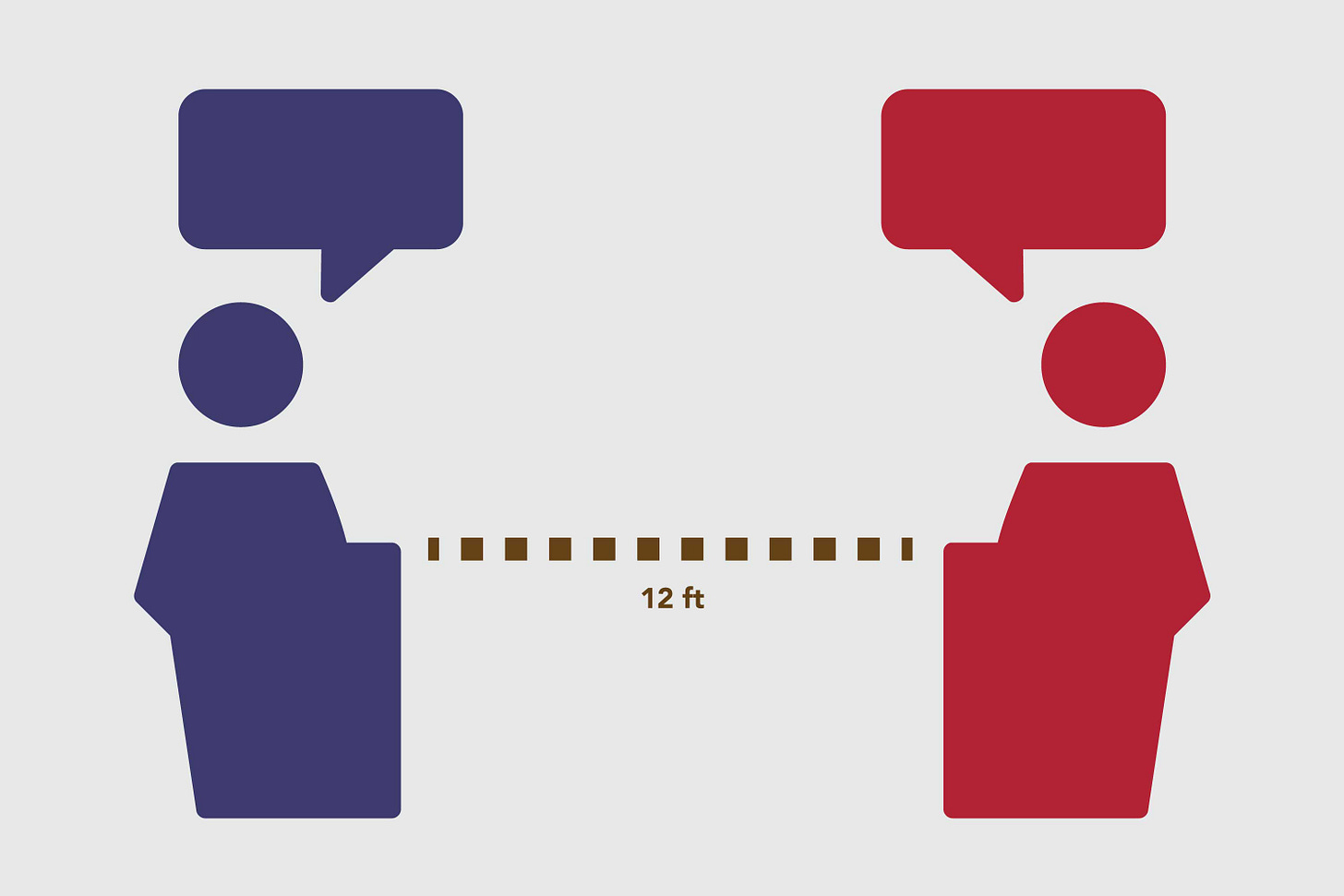 What was missing for (some) Asian American voters in the Harris-Pence debate
Sen. Kamala Harris and Vice President Mike Pence had a reasonably civil debate — but did we actually learn anything new? For some Asian American voters, there are continued missed opportunities in these debates to address specific community issues for the fastest-growing racial/ethnic electorate in the United States.
READ MORE at Red, White and Brown on Medium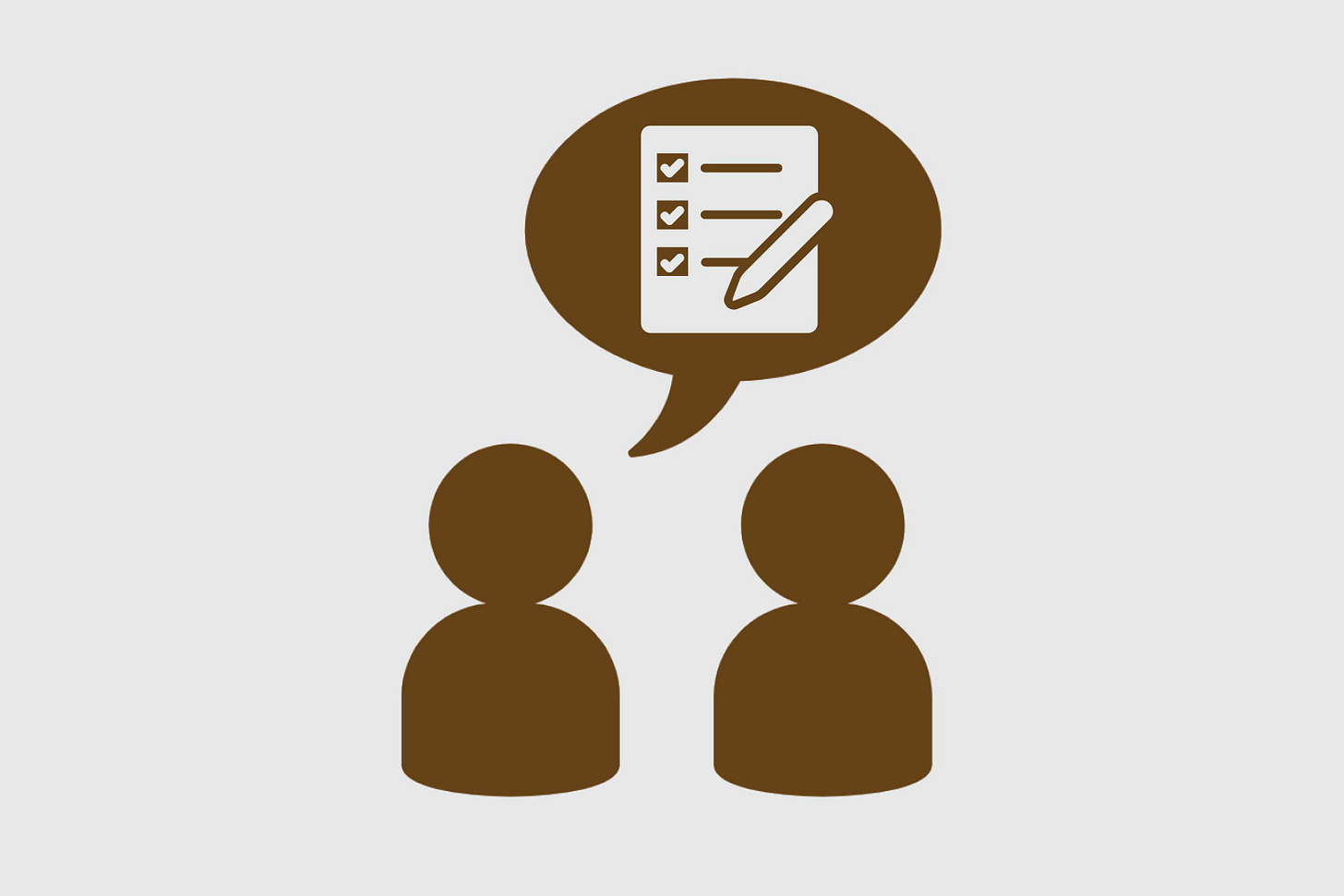 Kal Penn makes "broccoli" civics lessons more digestible
Freeform's series "Kal Penn Approves This Message" breaks down American political issues for a young audience. As a mid-range millennial, I actually feel like I'm too old to be the target audience and a few of the gimmicks to appeal to young adults feel a bit desperate — but after watching the first three episodes, I won't lie: I learned some things. I also appreciate Freeform for airing a South Asian American man doing the teaching — not the same old, same old.
READ MORE at Red, White and Brown on Medium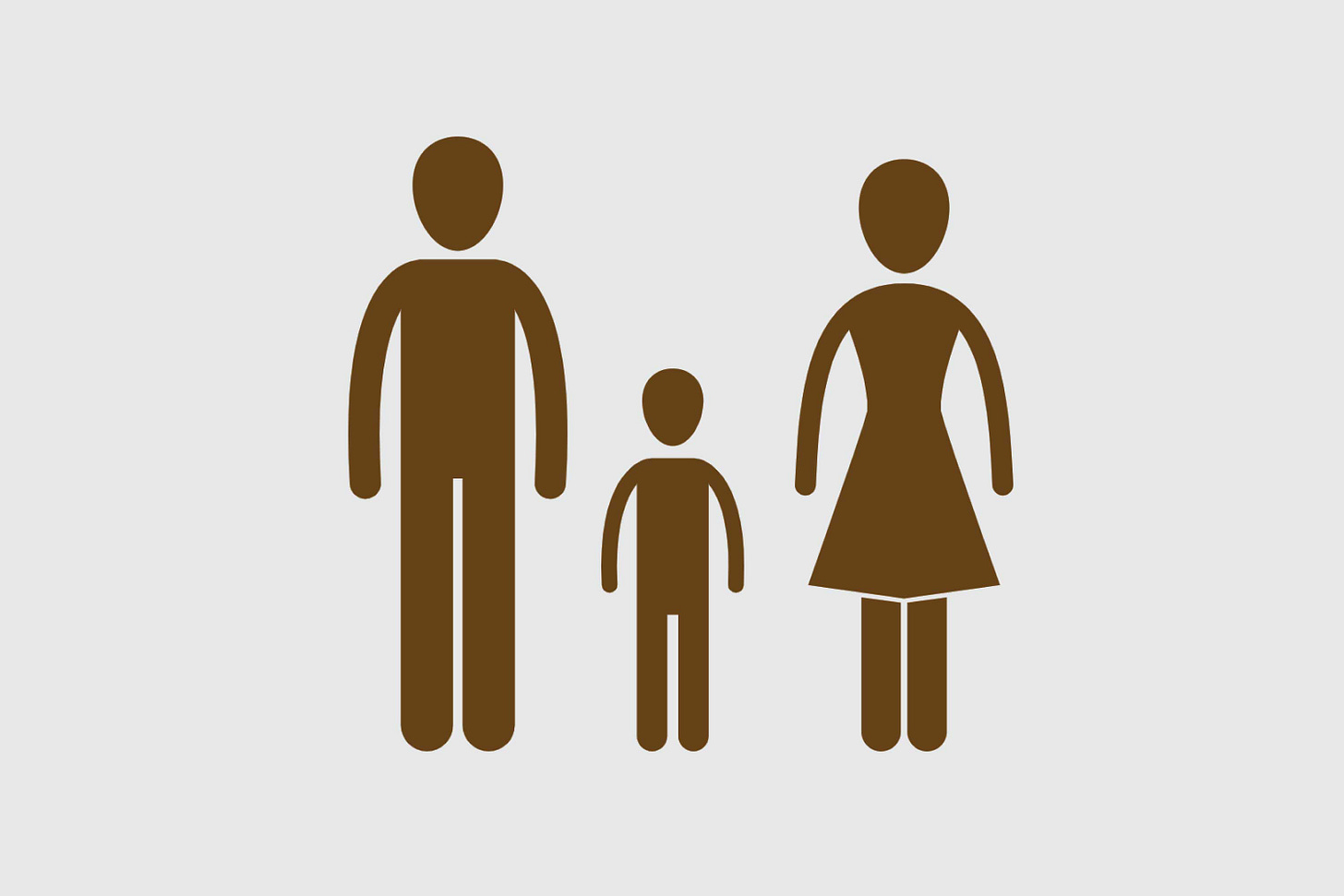 "The Invisible Indian" highlights poverty in the diaspora
About 72% of Indian Americans age 25 and older had at least a bachelor's degree in 2015 — the highest attainment out of any Asian American sub-group, according to Pew. In 2019, the Indian American community earned a median household income of $126,705, according to the American Community Survey. But that narrative doesn't tell the whole picture, as a new report highlights. Researchers at Johns Hopkins University and nonprofit Indiaspora estimate that 6.5% (about 252,000) of the country's 4.2 million Indian Americans in 2018 were living in poverty. And here's the thing: They estimate crises caused by the COVID-19 pandemic and recession could push that up to 10.1%. 
READ MORE at Red, White and Brown on Medium
---
Watercooler Conversations
So you might have heard about the British academic who publicly professed how "boring" he thinks idli is. Well, his tone-deaf palette clearly has not tried my Chennai grandmother's fluffy idlis, delectable sambar and spicy molaga podi (gunpowder). Taiwan's president, on the other hand, appreciates Indian cuisine:
---
WhatsApp Pick of the Week
You might know the tune to Ed Sheeran's "Thinking Out Loud" which played on repeat on every radio station and at every wedding a few years ago. Check out this cover of the song and an interpretive Bharatanatyam-inspired dance by Anjali and Tanuj Apte. (h/t via my mom's WhatsApp discovery)
---
Your Thoughts
This newsletter is a new thing and very experimental. There's so much more to come. Thanks for reading. 🙏🏾 Please send a WhatsApp message to 646–481–3221 or email us to share your candid feedback:
We're also wherever else you are on: Twitter, Facebook, Instagram, LinkedIn, TikTok (well, for now), in a home office desperate for human interaction, etc.