The Republican Party Gen Z wants
A Q&A with a 21-year-old South Asian American independent—part of an emerging group "Gen Z GOP."
Issue #3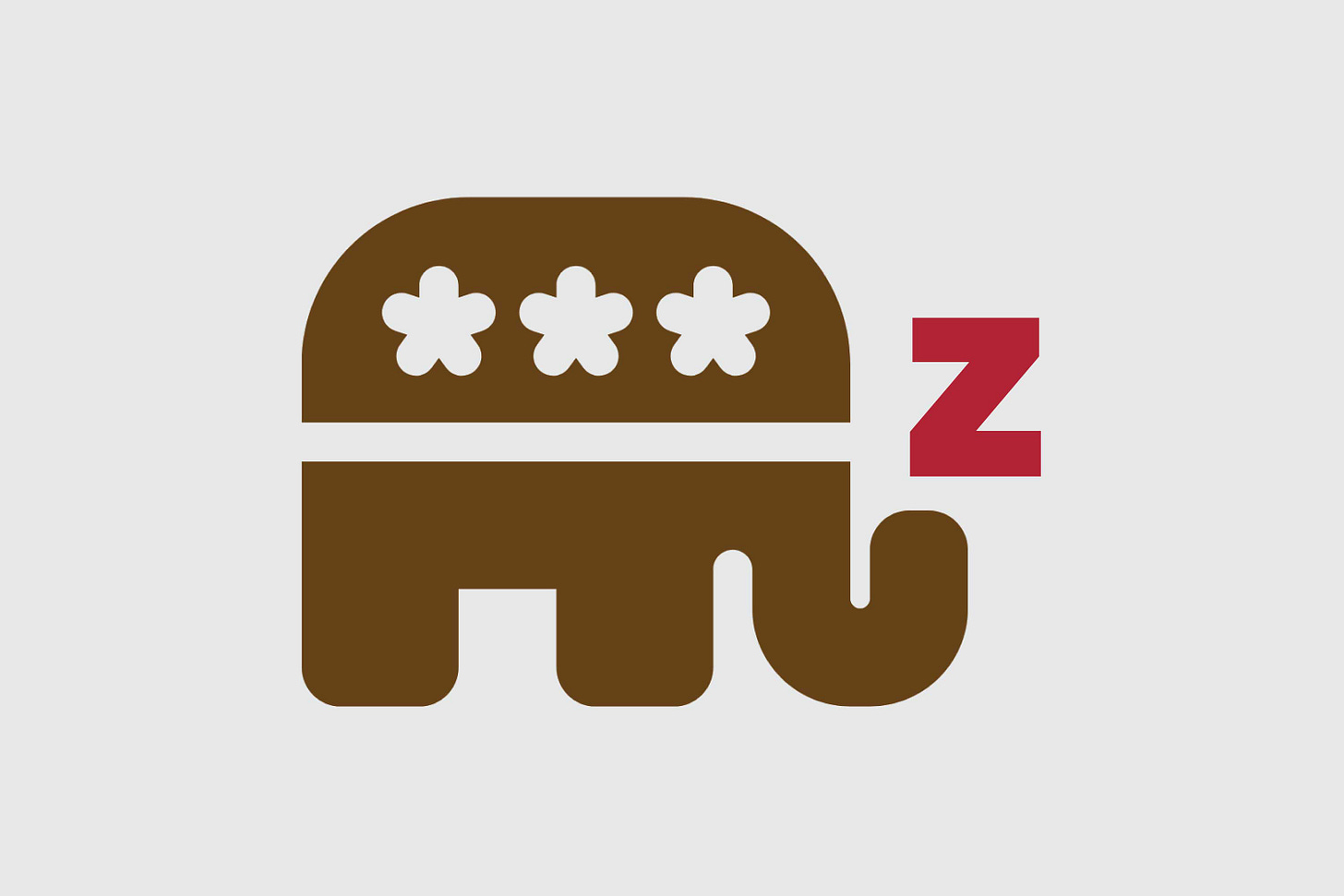 Happy Sunday (and just a couple days until Election Day 2020!) —
Gen Z Americans — those born after 1996—are a growing part of the electorate, and the young vote is expected to be high this year.
Only about 30% of Gen Z Americans told Pew they approve of Republican President Donald Trump's job performance, 70% of them believe in increased government involvement to help solve societal problems and 62% say more racial and ethnic diversity is good for society. On the surface, one could write those stats off as completely left-leaning. But while their Trump approval rating is low, Gen Z Republicans are an interesting population to watch: their Republican views somewhat differ from Republicans in older generations.
Gen Z is a group that is proving to be more racially and ethnically diverse—as well as more educated—than any other generation. Gen Z Republicans have more nuanced views on race: 43% say Black Americans are treated less fairly than white Americans. Compare that to only 30% of millennial Republicans, 23% of Gen X Republicans and 20% each of Boomer and Silent generation Republicans.
To better understand this emerging group, I spoke with Jesse Lamba, a 21-year-old student at Boston University, who is a South Asian American and part of a new generation of voters — dubbing themselves "Gen Z GOP."
The organization Gen Z GOP is focused on issues like climate change, immigration reform and racial injustice — working on tailoring some of its own platforms to differ from the current GOP and the American left. The group launched this summer and only has about 40 members so far nationwide (but more than 200 applications). But Lamba says the members are diverse, including Asian Americans and those who identify as LGBTQ+. Lamba studies international affairs and considers himself a moderate and an independent.
The young, South Asian American right-leaning perspective is not one we hear about too often—especially since Asian American communities lean Democrat.
Thanks for joining the conversation,
Vignesh Ramachandran (@VigneshR)
Co-founder of Red, White and Brown Media
---
Q&A with Gen Z GOP
The following interview with Jesse Lamba, a 21-year-old Boston University student and South Asian American independent, has been edited for length and clarity. Lamba is part of Gen Z GOP, an emerging group of young Americans who want to reform the GOP.
RWB: Is this the first presidential election you'll be voting in?
Lamba: I won't be voting in this presidential election. But I'll be supporting Joe Biden. That's not the organization's stance just to be clear.
I personally think that Trump's rhetoric and policies are not necessarily Republican. I'm going to sort of echo John Kasich: It's country over party.
RWB: Do you feel like your perspectives are not represented in either major political party right now?
Lamba: I would say that's partially the case. I think that there's a real reckoning that needs to occur in the current GOP. If they want to appeal to Gen Z, and the up-and-coming groups of voters, which are going to be more diverse — and in that block, you have South Asian voters — that's going to be pretty important in the coming years.
RWB: What do you think is missing or wrong with the current Republican Party, in your view, that you want to reform?
Lamba: It starts with the rhetoric — the demonization of immigrants. It starts with denial of science. We've seen the constant denial of climate change, and we haven't seen any solutions. The only thing that that ever gets talked about is the Green New Deal. It's really important that the GOP starts acknowledging these issues and starts presenting actual policy solutions.
It's my belief that immigration enriches the country and provides a lot of economic benefits, as well as other benefits. How are we making the immigration system better and easier to navigate so we can encourage more legal immigration? There are things like that I think that I could personally see the GOP change.
On the organizational level, our motto is finding balance—creating nuance in formulating solutions. We want this discussion to have nuance, we want the discussion to have productive discourse.
RWB: What is it about the Democratic Party's platforms on those issues that don't resonate with you?
Lamba: For me, it goes back to the Green New Deal. I think it's more of an economic restructuring rather than a really climate-focused plan. I would say that I also have seen in the Senate, the GOP really pushing for legal immigration reform. I'm sure you've heard about the green card backlog—that is a major issue in the South Asian community.
We've seen think-tanks that are more conservative really bringing up the issue of legal DREAMers—children of immigrants that have come through legally, but that age out of the system, because there's nothing stopping that.
We've seen Democratic House and Senate unable to pass comprehensive immigration reform. From what I've seen, there's been a lot of effort on the side of the GOP to address legal immigration reform.
RWB: What are the key issues that Gen Z GOP really wants to address?
Lamba: Right now, we're still working on a policy platform.
A question that we're posing to the GOP is: What about the climate? What are we going to do about it? We know it's happening, right? It's a real thing. Climate change is real.
RWB: Has Gen Z GOP endorsed any candidates?
Lamba: No, we haven't endorsed candidates.
RWB: A recent poll looking at specifically Indian Americans found 72% said they're going to vote for Joe Biden this election. South Asian American communities lean majority Democrat, but there is a small contingent that's supporting Trump. What do you think about that divide in the South Asian American community right now?
Lamba: We talked about what the GOP does need to do in order to appeal to those voters. And we've seen in the polls that the South Asian community finds the GOP to be not as inclusive, leaning toward more fundamental Christian, Evangelical [values].
There are certain things that the GOP can do to make the South Asian community feel more included and sort of address issues that matter to them. That's kind of where Gen Z comes in. You have a generation that's more diverse, and you have issues that are really important to them. It's really important that we address those issues. So we can bring people from the South Asian community back and say, "Hey, we're really inclusive, we want you here, we want to share ideas that are you know palatable, alternatives to what the left is offering."
It's important first that we sort of dash those perceptions that the GOP is not inclusive. When you work to build a more inclusive GOP, we [should] encourage the South Asian community to come in and have discussions and join us to sort of come up with solutions.
RWB: We have many South Asian Americans running across the ballot this election. We also have Sen. Kamala Harris, whose lineage is half Jamaican, half South Asian on the Democratic ticket at the national level. Do you have any thoughts on all that?
Lamba: It's very heartening to see more representation from the South Asian community in politics—regardless of where they are on the political spectrum, it's still heartening to see that diversity. But it's important that regardless of where they are, we still try to have discussions on the issues that are important.
More South Asians are running for the Democrats. It goes back to the South Asian perception of the GOP.
RWB: Would you want to see or encourage more South Asian Americans to run as Republicans?
Lamba: Yeah, but first we need to see some actual change occur. This is something I want to be a part of.
CLARIFICATION, 11/1/2020–2:30 p.m. ET: This post was updated to clarify that Lamba identifies as an independent.
---
Your Thoughts
Thanks for reading. Please send a WhatsApp message to 646–481–3221 or email us to share your candid feedback:
We're also wherever else you are on: Twitter, Facebook, Instagram, LinkedIn and TikTok.